Products tagged with 'APG Vasario 1416 Cash Drawer'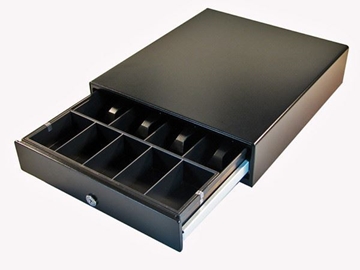 This 14" wide heavy-duty cash drawer is printer-driven, so automatically pops open when you process a sale. 4 fixed bill slots and 5 fixed coin slots. Comes with the interface cable to connect the drawer to your printer plugged in and ready to go!
Purchase a mounting bracket to mount your cash drawer under your counter.
Dimensions: 13.8"(W) X 16.3"(D) X 4.0"(H)